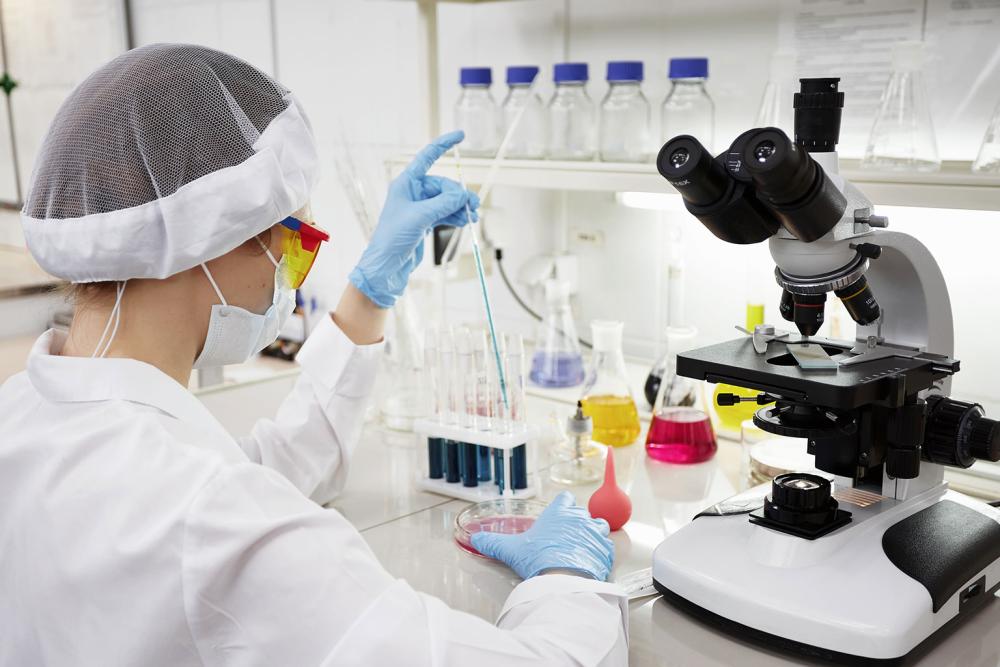 The Department of Pathology and Laboratory Medicine comprises an integrated anatomic and clinical pathology laboratory, providing a broad, diverse level of testing, proportionate with the primary, secondary, and tertiary level care within the hospital. Here we provide precise and speedy service utilizing advanced technology through the continuous education of the laboratory staff. The unit provides a highly sophisticated, reliable, and comprehensive range of services with a wide array of investigations from the basic to the advanced analysis procedures conducted using fully automated and computerized analyzers. All laboratory procedures are done by a highly trained and dedicated team of laboratory technicians under the supervision of a qualified and experienced pathologist.
Key Services:
PCR testing for COVID-19 and other respiratory diseases.
Laboratory complete routine check-up for CBC, lipids profile, liver, and renal functions
Hormones and vitamins
HA1C and diabetes  monitoring care
Anemia profile
Useful info and health tips
Tips for a Successful Donation
Drink an extra four (8-ounce) glasses of liquids
Remove the wrap bandage (if you had one put on your arm) within the next hour.
Keep the strip bandage on for the next several hours.
To avoid a skin rash, clean the area around the strip bandage with soap and water.
Do not do any heavy lifting or vigorous exercise for the rest of the day.
If the needle site starts to bleed, apply pressure to it and raise your arm straight up for about 5-10 minutes or until bleeding stops.
If you experience dizziness or lightheadedness after donation, stop what you are doing and sit down or lie down until you feel better. Avoid performing any activity where fainting may lead to injury for at least 24 hours.