Anesthesia and Pain Management in UAE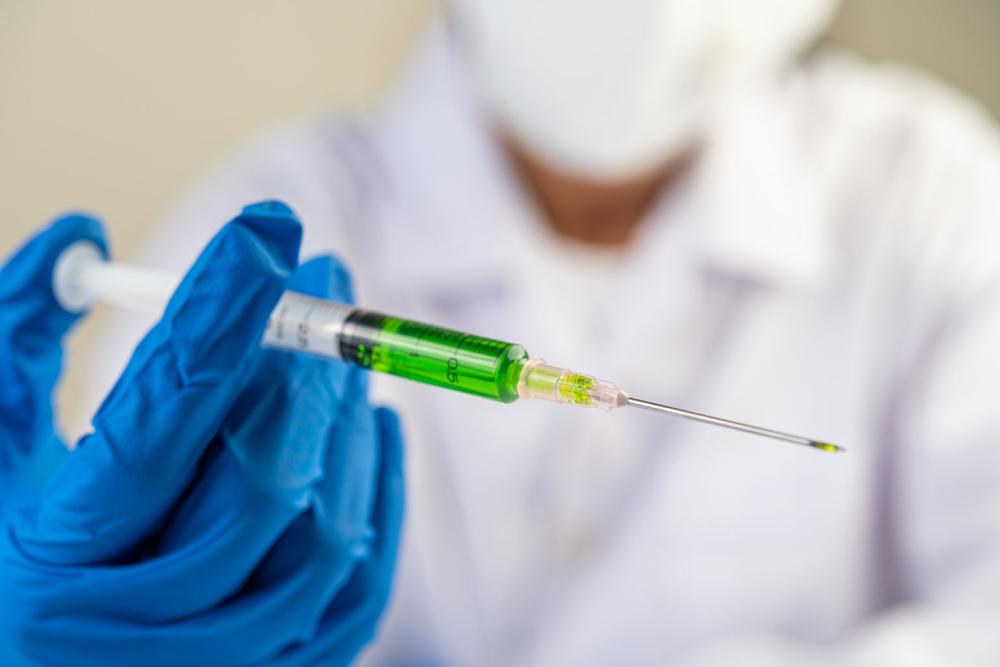 Pain Management in UAE 
Pain can be both frustrating and debilitating. It is a serious medical condition that can significantly affect someone's health both physically and mentally.  HMS Al Garhoud Hospital offers a comprehensive range of anesthesia options for patients who are undergoing different treatments. However, treatment can be complicated and might have negative consequences if it is not carefully given and monitored. As a result, pain treatment may necessitate the participation of a medical anesthesiologist who specializes in pain medicine.
Types of Pain and Treatments
Fibromyalgia.
Fibromyalgia is notoriously difficult to diagnose and cure. There are, however, symptoms to look for, as well as medications, lifestyle modifications, and therapies that can help manage pain.


Injury
Injury or acute pain usually occurs unexpectedly and lasts for less than three months. Medication, physical therapy, and massages may all be used in treatment.


Chronic pain
Chronic pain can be caused by illnesses such as arthritis, lower back trouble, or migraines.


Labor
A range of methods, including drugs and breathing exercises, can be used to alleviate the discomfort of labor and delivery.


After the operation,
Pain following major surgery, such as a hip replacement or a heart operation, can last for days or weeks – but it is manageable. Often, the pain can be addressed and controlled without the use of drugs.


Back pain.
Multiple treatments for chronic back pain and sciatica, including potential novel techniques, should be considered.
Sports for children.
When young athletes are injured, thorough assessment and treatment will enable them to return to regular activities while avoiding the development of chronic pain.


Myofascial Pain Syndrome (MPPS).
The majority of treatments for this illness focus on the trigger points that cause pain, although there are numerous alternatives to consider.


Knee Ache.
There are numerous reasons for knee pain, as well as numerous methods for reducing or eliminating it. Often, pain can be treated and controlled without the need for drugs.
Best Anesthesiology in Dubai
The anesthesia team provides their best services within four top-equipped operating theaters, prepared with the latest anesthesia machines endoscopic, laparoscopic, arthroscopic, and general surgery equipment with medical equipment recovery and day-care and CCU and ICU. Adhering to the current standards in the medical field, GPH is equipped to provide up-to-date anesthesia service utilizing cutting-edge technology and quality human resources. A highly efficient team of anesthesiologists along with dedicated nursing and support staff are determined to make the patient's surgical experience as pleasant and pain-free as possible. Moreover, we are committed to providing excellent training to the medical staff.
Anesthesia of many forms is used to keep you comfortable and pain-free during surgery, medical procedures, or examinations. However, there are some significant variances. The type you acquire will be determined by criteria such as the surgery, your health, and your personal preferences.
Types of Anesthesia and Treatments
General Anesthesia.
General anesthesia, which causes you to lose consciousness, is used for major operations such as knee replacement or open-heart surgery.


Sedation via IV/monitored sedation.
Sedation is frequently utilized during minimally invasive procedures such as colonoscopies. Sedation levels range from low (drowsy but able to communicate) to deep.


Regional Anesthesia/sedation.
Regional anesthetic is frequently utilized during childbirth and arm, leg, or belly procedures. It numbs a vast portion of the body, but you remain conscious.


Anesthesia administered locally or Local Anesthesia.
Local anesthetic is used for treatments such as stitching or removing a mole. It numbs a tiny area while keeping you conscious and aware.
How can you reduce your chances of Anesthesia side effects?
The most important part you can do to avoid anesthesia side effects is to ensure that you are being cared for by a Specialist Anesthesiologist.
The Role of an Anesthesiologist
An anesthesiologist is a medical specialist who specializes in anesthesia, which is the use of drugs to cause a lack of sensation in the body, particularly pain. Most surgical procedures would be impossible to perform without anesthetic. Anesthesia relaxes the patient and minimizes anxiety. It also reduces the physical and emotional stress of surgical procedures, allowing the surgeon to conduct intricate and delicate surgeries.

At HMS Al Garhoud Hospital, we have the best anesthesiologist and the best pain management in Dubai, UAE to provide its services within four top-equipped operating theaters, prepared with the latest anesthesia machines endoscopic. We can proudly say that we are the Best Hospital for Anesthesiology in UAE. Specialist anesthesiologists analyze, monitor, and supervise patient care prior to, during, and after surgery, as well as dispense anesthetic, head the Anesthesia Care Team, and ensure optimal patient safety.
---
Useful info and health tips
How can you prepare for anesthesia?
Know when to stop eating and drinking. Your doctor will tell you when to stop eating and drinking before your surgery. If you take any medicines regularly, ask your doctor or nurse if you should take your medicines on the day before or the day of your surgery.
Try to stay calm. Many people are nervous before they have anesthesia and surgery. Mental relaxation methods, such as guided imagery or meditation, can help you relax. And some medicines can help you relax.
Plan ahead for going home. Ask a friend or a family member to drive you home. Don't plan to drive yourself.
If your child is having surgery or a procedure, you can help him or her prepare. Let your child know what to expect. Be honest if he or she might feel pain. Be sure to tell your child that you will be close by.