Best Obstetrics & Gynecologist in Dubai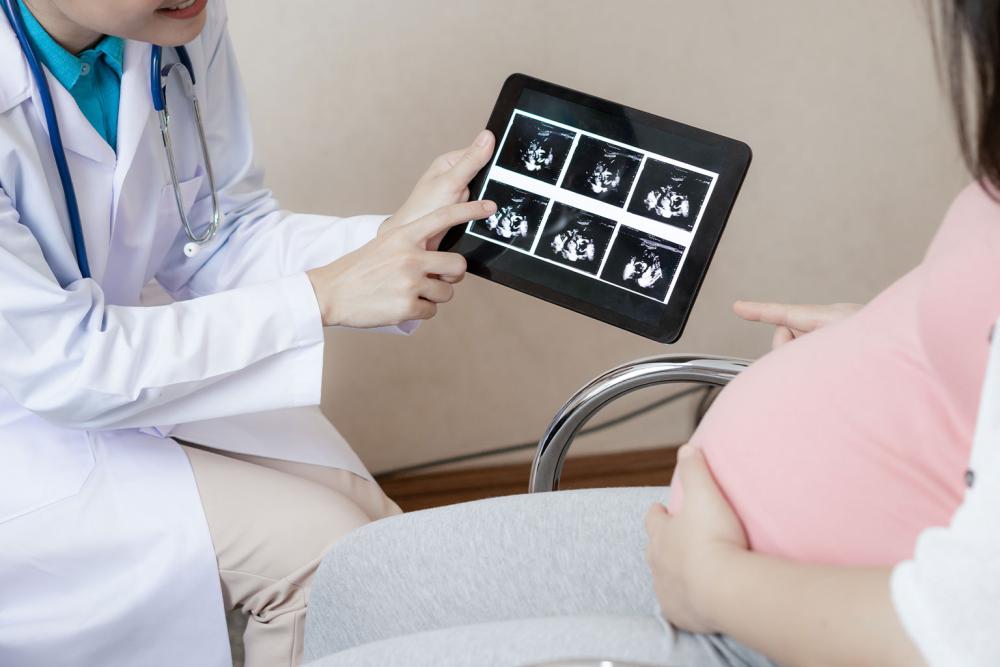 BEST GYNECOLOGIST IN DUBAI 
The Best Maternity Hospital in Dubai to choose for your baby's birth.
Experience the best Maternity journey of your life at HMS Al Garhoud Hospital which provides world-class services to women of all ages. The department is committed to the highest standards of medical and patient care with a focus on service excellence.

Come and visit us to learn why so many mothers choose to deliver at HMS Al Garhoud Hospital for their most memorable maternity life journey.
Maternity Hospital in Dubai
All the mothers deserves, the best treatment and attention. From the minute you enter HMS Al Garhoud Hospital, our world revolves around you. The Department of Obstetrics and Gynecology at HMS Al Garhoud Hospital offers a variety of individualized obstetric and gynecologic care options to our patients, as well as an easy-access approach to full women's health care.  Our best gynecologists in Dubai, undertake a variety of treatments to treat both common and uncommon gynecologic issues.
To minimize patient discomfort, we use minimally invasive treatment whenever possible. The restoration of normal anatomy and function is ensured by our vast experience in vaginal and laparoscopic methods, as well as reconstructive surgery.

Our Obstetrics & Gynecology Department has a team of well-qualified and skilled professional Gynecologists in Dubai (Consultants, Specialists, obs/GYN, GPS 24/7).



Our Obstetrics and Gynecology Services

In addition, to check-up programs for all women age groups plus women well programs. It is time to get treatment from the best gynecologist in Dubai. While some couples may take longer to conceive, but thanks to modern science technics and cutting-edge knowledge, many couples have hope. HMS Al Garhoud Hospital provides the best fertility care in the region.
The renowned Obstetrics and Gynecology unit is superbly equipped, enabling our Ob/Gyn physicians to cater to the individual needs of patients in the most efficient, effective, and successful manner. Their wide scope of services provides women with the benefit of immediate treatment, avoiding potential complications and further problems.
HMS Al Garhoud Hospital is one of the Best Maternity Hospitals in Dubai UAE. The gynecology and richness focus at Al Garhoud  Hospital is committed to meeting the extraordinary and changing clinical needs of ladies everything being equal.
We manage all parts of women's conceptive well-being, including:
The examination
Screening and treatment of different cases (for example, PCOS and fruitlessness).
We have the best female gynecologist in Dubai with more than 30+ years of professional experience
We offer significant knowledge and clinical ability in the female health system.
Upheld by a select group of healthcare professionals
The clinic intends to reliably give the best gynecologist benefits that meet the different needs of ladies all things considered.
You can find the Best Gynecologist in Dubai at HMS Al Garhoud  Hospital - OBSTETRICS & GYNECOLOGY DEPARTMENT. To guarantee that our patients get top-quality consideration, we cautiously experience each patient profile and history to comprehend their general well-being condition.
This honest way to deal with improving the general well-being and health of our female patients empowers us to give the specific consideration and consideration they need. Our full scope of clinical administrations committed to improving female well-being incorporates the accompanying:
Why to Choose HMS Al Garhoud Hospital?
HMS Al Garhoud Hospital, which is part of HMS Health and Medical Services Group, provides healthcare services of international quality and outstanding performance with state of art advanced techniques. HMS always strives to achieve the highest standards of medical quality and is always keen to provide the best medical services with a group of skilled Consultants and Specialists. The Hospital has located in the Al Garhoud area of Dubai, which ensures easy access for patients from all parts of the Emirates and the neighboring GCC countries on account of it is close proximity to the airport.
---
Useful info and health tips
Pap smear guidelines have changed
There's no doubt about it: A Pap smear is an important test since cervical cells are swabbed and tested for many conditions, including cervical cancer. The question is how often you need one. This is why it's vital to tell your doctor as much as possible about your body, history, and lifestyle. "The screening guidelines have changed, so how often you need a Pap smear depends on your last results and your personal history.
Healthy tips for our Pregnant Moms - from the Best Gynecologist in Dubai, UAE
You need to eat a large amount of iron, more than at any other stage in your life, and this is because of the increased amount of blood in your body in order to feed your baby. Eat more meat and chicken, as well as legumes (lentils, beans) and green leafy vegetables (spinach and chard). Do not forget to eat sources of vitamin C (lemons, oranges, cantaloupe, broccoli, green pepper) during meals to increase the absorption of iron from legumes and vegetables.
Obstetrics Services
Antenatal checkup and management of high-risk pregnancy
Management of ectopic pregnancy
Ultrasound service and early detection of fetal abnormalities
Advanced Neonatology service for preterm labor from 25 weeks of pregnancy
Painless labor