Best Gynecologist in Dubai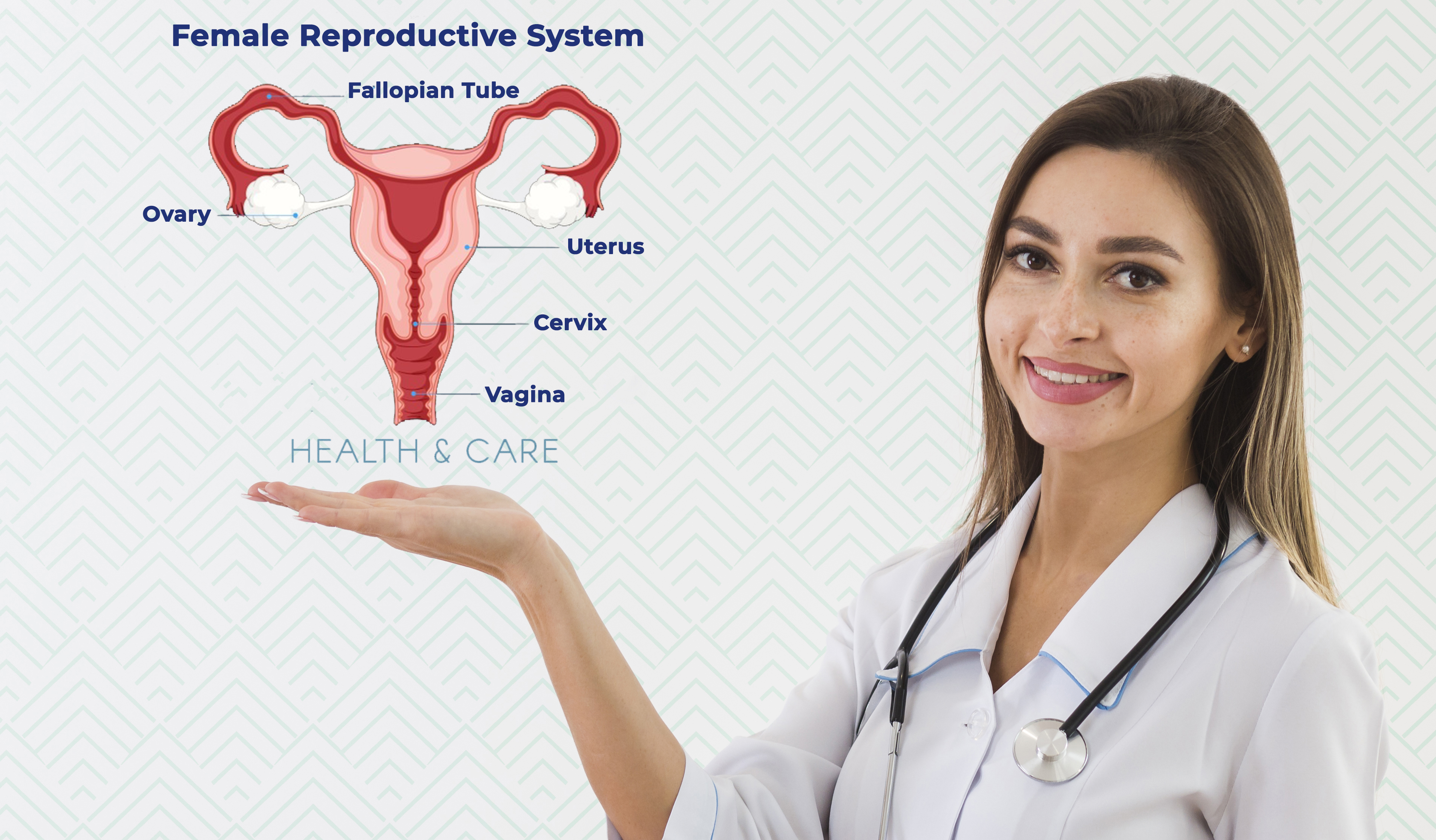 Best Female Gynecologist in Dubai
Gynecologists are specialists that specialize in women's health issues such as obstetrics or pregnancy, childbirth, the menstrual cycle, menopause, fertility, sexually transmitted infections, hormonal disorders, and so much more. In Dubai, most women require medical help or consultation from a female doctor, and as a result, they are more likely to schedule an appointment with a female gynecologist for general health concerns. As a result, depending on the nature of the problem, a gynecologist may recommend them to a specialist if necessary.

At HMS Al Garhoud Hospital, we have a team of well qualified and experienced best gynecologists in dubai to provide a proper medical treatment or care depending on each person's personalised health issues.
When Should You See a Gynecologist in Dubai?
If you're wondering when you should see a gynecologist, consider the list of reasons provided below.
Concerns about pregnancy, menstruation, menopause, and fertility
For the aim of family planning, including contraception, pregnancy termination, and sterilization.
In order to cure sexually transmitted infections,
For difficulties involving the tissues that support the pelvic organs
Polycystic ovarian syndrome (PCOS)
For fecal or urine incontinence difficulties; to treat benign reproductive tract diseases such as fibroids, ovarian cysts, and so on.
For the treatment of premalignant disorders
Cancers of the reproductive tract and the breast
Sexual impotence
Sexual health concerns
Endometriosis and congenital anomalies are treated.
Women are also advised to contact our gynecologists in Dubai or any gynecologists near you for yearly screening and whenever they have concerns about pelvic, vulvar, or vaginal pain, or abnormal uterine bleeding.
Best Maternity Packages in Dubai
Are you looking for the best maternity hospital in dubai to deliver your baby?
Then you are at the right place now! We are providing the best maternity packages in Dubai.
Checkout our maternity packages (Normal delivery packages, Cesarean delivery packages) below.
Normal Delivery Package + Cesarean Delivery Package + View Gynecology Department
A woman needs special care when they are expecting a baby. The goal of pregnancy and maternity care is to keep both the mother and the child healthy before, during and after delivery. Regular Check-ups and healthy diets lower the risks of pregnancy as well as ensure a safe delivery.
Experience the best Maternity journy of your life at HMS Al Garhoud Hospital which provides world-class services to women of all ages. The department is committed to the highest standards of medical and patient care with a focus on service excellence.

Come and visit us to learn why so many mothers choose to deliver at HMS Al Garhoud Hospital for their most memorable maternity life journey.
Our Obstetrics & Gynecology Department has a team of well-qualified and skilled professional Gynecologist in Dubai (Consultants, Specialists, obs/GYN, GPS 24/7).
Book for the best Gynecologist in Dubai
You can checkout our list of specialist female gynecologists and their expertise to book an appointment for the maternity services and consultation.
To schedule an appointment, select HMS Al Garhoud Hospital and a specialist gynecologist. They'll inquire about your medical insurance coverage. You'll need the following documents to open a file in your name:
Marriage certificate
Valid health insurance card (original and copy)
Passports of both future parents (original and copies)
Residency visas, originals and copies
Let us assist you in realizing your dream of becoming a parent! Now is the moment to meet with a specialist, get answers to your questions, reclaim control, and start planning your family!
Book Appointment