Best Cardiologist in Dubai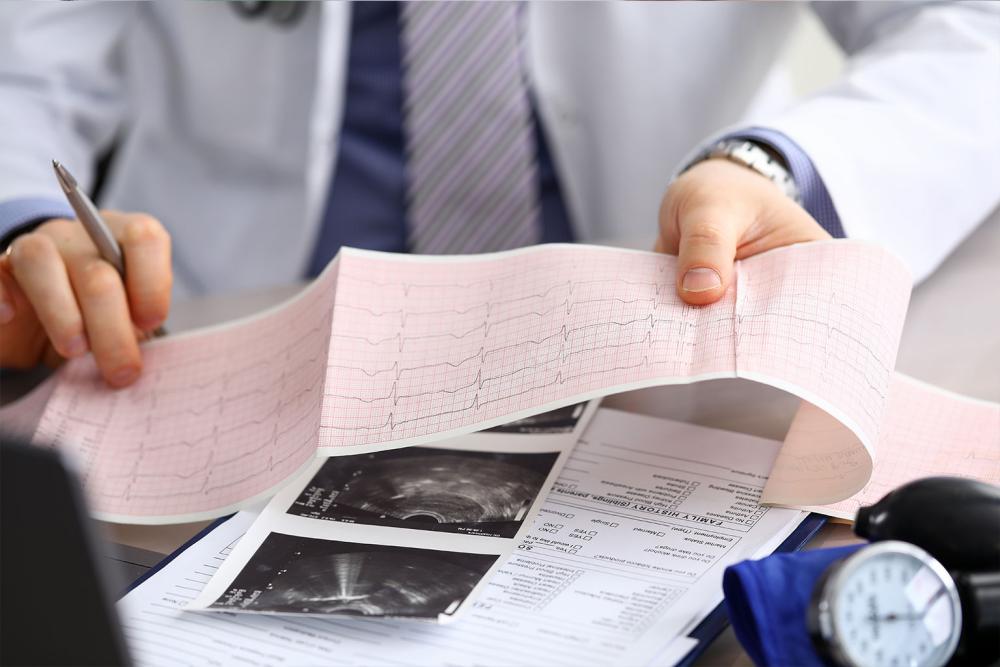 About Cardiology Department
Cardiology is the subspeciality under medicine that is the study and treatment of heart and blood vascular problems.
At HMS Al Garhoud Hospital, which is home to some of Dubai's best cardiologists, combines the extensive skills and experience of its multidisciplinary team to treat conditions of the heart, lungs, and chest, with specialists focussed on cardiology, interventional cath lab procedures, cardiothoracic surgery, and vascular surgery.
Our Cardiology Units are first-class facilities staffed by a team of consultants, specialist Cardiologists, and the best Cardiologists in Dubai from different areas of cardiology. This unit provides innovative services involving the latest diagnostic and therapeutic tools and high-quality service for patients with suspected cardiac disease.
We provide a wide range of diagnostic, invasive, and non-invasive procedures under the meticulous supervision of qualified and experienced specialist cardiologists in Dubai. The facilities available are a state-of-the-art invasive cath-lab for coronary and other interventions, non-invasive cardiac assessment including echocardiography (trans-thoracic & trans-esophageal), 24-hour ECG monitoring, 24-hour ambulatory BP monitoring, and CT coronary angiography. Also, the cardiology department provides a cardiology check-up program.
Best Cardiologist in Dubai
We have the best cardiologists in Dubai at HMS Al Garhoud Hospital Dubai to provide you with innovative services combining the most up-to-date diagnostic and treatment techniques, as well as high-quality care for patients with suspected heart disease.
Dr. Mohamed Houcem Amiour - Dr. Amiour is an interventional Cardiologist with a vast experience of more than ten years.


Dr. Ahmed Yehia - Dr. Ahmed Yehia is a Consultant Interventional Cardiologist who does many diagnostic and therapeutic coronary angioplasty


Dr. Arif Al Nooryani - Dr. Arif Al Nooryani is an expert in interventional cardiology with a high level of experience in coronary stents, peripheral arteries intervention, and management of structural heart disease including TAVI, Aortic Valve implantation and mitral valve repair through catheterization.



Dr. Mohamad Hamed Asmi- Dr. Mohamad Hamed Asmi is Consultant Interventional Cardiologist at HMS Al Garhoud Hospital Specializes in diagnosing and treating diseases or conditions of the heart and blood vessels.

Dr. Upendra Shah- Dr. Upendra Shah is a Specialist Interventional Cardiologist research interests include simple and complex lesion coronary angioplasty, multivessel and left main coronary angioplasty, coronary angioplasty in patients with poor LV function, and coronary angioplasty during an acute myocardial infarction.
We provide Treatments for the following conditions:
Acute Heart Attack
Arrhythmias
Atrial Fibrillation Treatment
Cardiac CT Scan
Cardiomyopathy and chronic heart failure
Chest Pain
Coronary Angiography
Coronary Artery Disease
Echocardiogram (ECG)
Endovascular Aneurysm
Heart Valve Disease
Hypertension
Open Heart Surgery
Rheumatic heart disease
---
Useful info and health tips
Simple Steps to a Heart-Healthy Diet
Ready to step up to a diet rich in the healthy nutrients your heart craves? The experts recommend starting here:
Eat a diet rich in vegetables, fruits, whole grains, and fiber.
Eat fish at least twice a week.
Limit your intake of saturated fat, trans fat, and cholesterol you eat.
Select fat-free, 1% fat, and low-fat dairy products.
Cut back on foods containing partially hydrogenated vegetable oils to reduce trans fat in your diet.
Limit your salt intake.
Smoking Cessation
The most crucial step you can take to lower your risk of heart disease is to quit smoking. Smoking is one of the leading risk factors for coronary heart disease, heart attack, and stroke. Smoking causes a buildup of a fatty substance (plaque) in the arteries, which eventually leads to a hardening of the arteries (atherosclerosis). Smoking damages organs and worsens many other risk factors for heart disease. It also affects cholesterol and raises blood pressure, which can cause increased stress on your arteries.