Dermatology and Skin Care Hospital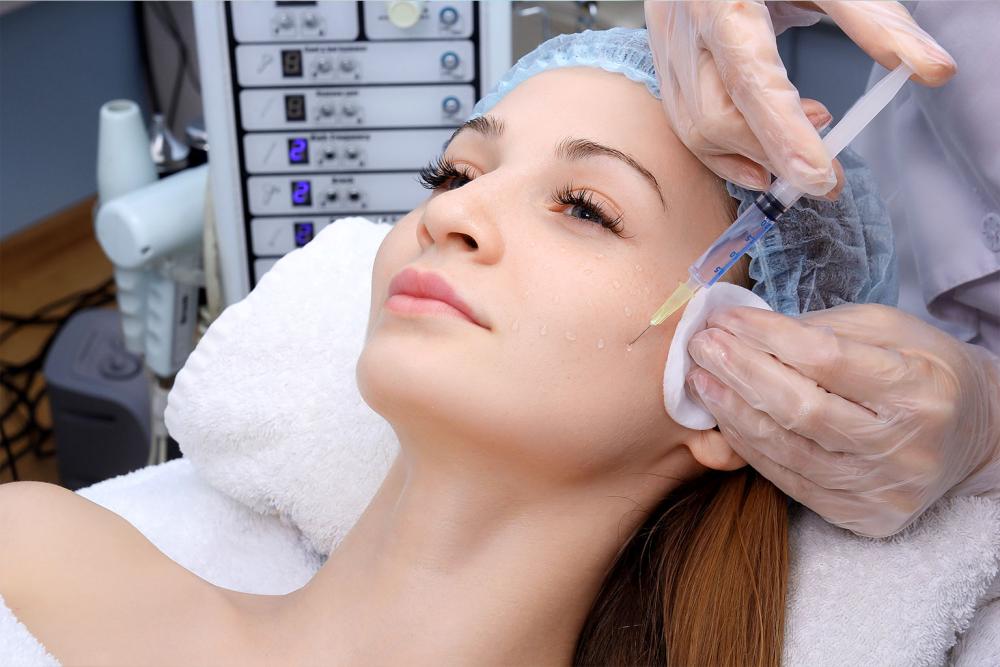 Dermatologist in Dubai
A dermatologist is a physician who specializes in skin, hair, and nail problems and their medical treatments. More than 4,000 disorders can be identified and treated by a dermatologist. Eczema, psoriasis, hair loss, and skin cancer are just a few of the disorders.
Most of us are prone to developing rashes, infections/allergies on the skin as a result of our intolerance to sunlight, cold/hot water, or other environmental/artificial components. Dermatology is a field of medicine that specializes in such cases. A dermatologist is a doctor who specializes in skin diseases, skincare, and disorders, as well as the technical management and treatment of cosmetic anomalies in people. HMS Al Garhoud Hospital in Dubai, UAE is one of the best dermatology and skin care hospital in Dubai with a specialized dermatologist who is available to give you a detailed consultation on your dermatology concerns.
At HMS Al Garhoud Hospital, we have the Best Female Dermatologists in Dubai to serve you with the best treatment you deserve. Dermatology and skin care procedures in Dubai can improve the appearance of the skin, correcting wrinkles and scars, and treating other skin conditions such as Acne, Hyperpigmentation, Stretch mark removal, Cellulite, Rosacea, and Psoriasis. 

Some of our Dermatologists specialize in cosmetic dermatology in Dubai using the latest techniques in skin treatments. The Department of Dermatology offers expert medical and cosmetic care for disorders of the skin, hair, and nails. Different types of skin conditions demand specialized treatments.

At GPH, our wide range of aesthetic and anti-aging treatments can help you achieve healthier, younger-looking skin. By repairing skin damage and showing you ways to care for your skin, our highly qualified experts will ensure you look your absolute best, irrespective of your age. All combined with professional treatment for traditional skin disease disorders.
Best Dermatologist in Dubai
We have the Best Dermatologist in Dubai at HMS Al Garhoud Hospital Dubai to provide you with innovative services combining the most up-to-date diagnostic and treatment techniques, as well as high-quality care for patients with all types of Skin, Hair, and Nail Problems:
Dr. Lina Alkurdi: Dr. Lina AlKurdi is Head of Dermatology - Consultant Dermatologist, has vast experience of more than 20 years in the diagnosis and treatment of all skin, hair, and nail diseases and disorders

Dr. Mawana Issa: Dr. Issa Mawana is a specialist dermatologist and one of our best female dermatologists in Dubai. She finished the Faculty of Medicine at Aleppo University, Syria.

Book Now for The Consultation
The Dermatology Specialisations
Immunodermatology
Dermatopathology
Cosmetic Dermatology
Pediatric Dermatology
Dermatoepidemiology
Trichology
Immunodermatology
Immunodermatology is a subspecialty of dermatology that deals with an immune system or immune system deficiency-related skin, hair, and nail problems. This sort of expert treats immune-related illnesses such as lupus, pemphigus Vulgaris, and bullous pemphigoid.
Dermatopathology
A dermatologist who also does pathology is known as a dermatopathologist. By looking at samples of skin, hair, and nails, they can detect illnesses of the skin, hair, and nails.
Cosmetic Dermatology
A cosmetic dermatologist is a physician who specializes in treating patients for their appearance. They address patient wishes rather than patient necessities, providing services such as:
Skin Tone Correction
Wrinkle smoothing
Hair removal from the face or body
Surface fat reduction
Skin tightening
Tattoo removal
Cellulite treatment
Acne and acne scars treatment
Pediatric Dermatology
This division specializes in newborns, children, and infants.
Pediatric dermatology is a subspecialty of dermatology that focuses on the study, prevention, and treatment of skin disorders that affect children. There are a variety of skin disorders that appear in childhood, some of which are equally common in adults but have different effects on children and teenagers.
Dermatoepidemiology
Dermatoepidemiology is a scientific subject that uses epidemiological approaches to analyze skin problems.
Trichology
Hair loss, hair abnormalities, scalp alterations, and/or hypertrichosis are all disorders that trichology specializes in.
Our Key Dermatology Services are Not Restricted to:
Biologic treatment for chronic skin diseases(psoriasis, urticaria)
Cryotherapy and electrocautery for skin tags and warts(including genital ones)
Phototherapy for psoriasis, vitiligo, and other skin diseases.
Cosmetology:
Mesotherapy(face, hair ) and plasma injection(face, hair, and stretch marks)
Laser hair removal
Why Choose HMS Al Garhoud Hospital?
Al Garhoud Hospital, which is part of HMS Health and Medical Services Group, provides healthcare services of international quality and outstanding performance with state of art advanced techniques. HMS always strives to achieve the highest standards of medical quality and is always keen to provide the best medical services with a group of skilled Consultants and Specialists. The Hospital has located in the Al Garhoud area of Dubai, which ensures easy access for patients from all parts of the Emirates and the neighboring GCC countries on account of it is close proximity to the airport.
---
Useful info and health tips from the best dermatologist
Facial Peeling Sun exposure, acne or just getting older can leave your skin tone uneven, wrinkled, spotted, or scarred. If you want your skin to look smoother and younger, consider a chemical peel, which uses a chemical solution to smooth the texture of your skin by removing the damaged outer layers. A chemical peel, also called chemexfoliation or derma peeling, is one of the least invasive ways to improve the appearance of your skin. Although chemical peels are used mostly on the face, they can also be used to improve the skin on your neck and hands.
You can improve• Acne or acne scars • Age and liver spots • Fine lines and wrinkles • Freckles • Irregular skin pigmentation • Rough skin and scaly patches • Scars • Sun-damaged skin
Precautions after Laser Hair Removal • Immediately after treatment, there should be mild redness and swelling at the treatment site, which may last up to 2 hours or longer. The redness may last up to 2-3 days. The treated area will feel like a sunburn. • Makeup may be used immediately after the treatment unless there is blistering. • Avoid sun exposure until the skin has returned to its normal baseline. • Avoid picking or scratching the treated skin. Do not use any other hair removal treatment products or services (waxing, electrolysis, or tweezing) that will disturb the hair follicle in the treatment area. • Wash the treated area and pat dry for 3 days after treatment. Do not scrub. • Start gently scrubbing the treated area on the 4th day. • Anywhere from 5-20 days after the treatment, shedding of the surface hair may occur and this appears as new hair growth. This is not new hair growth. • At One-week post-treatment, attempt to pull hairs out gently. If the hair comes out, as if unattached to the skin, proceed to pull out the hair. Otherwise, wait for 2 to 3 days and try again for up to 3 weeks. • For 2 to 3 weeks after treatment, ideally avoid shaving the shedding hair, although if absolutely • necessary, gently touch hair with a razor. Shaving can be performed on newly growing hair. • After the underarms are treated, ideally use a powder instead of deodorant for 24 hours after the treatment to reduce skin irritation. • There are no restrictions on bathing except to treat the skin gently, as if you had a sunburn, for the first 24 hours. • Use post-laser lotion (if available) twice a day for 3 days.